Operational technology (OT) is the monitoring and control of processes, devices and infrastructure via hardware and software, and OT Security protects, monitors and/or controls an organisation's assets, information, devices and processes.
Industrial control systems (ICS) are a major element of OT and include various devices, systems, controls, and networks to manage several industrial processes. Industrial Internet of Things (IIOT) devices are the smallest components of OT, and include monitors, sensors, and other technologies.
Information Technology (IT) and OT are often confused, yet there is an important difference between the two. OT controls equipment, while IT controls data. Cyber criminals are no longer only interested in stealing big data. Recognising the potential that comes with poor OT security, they are developing increasingly sophisticated attacks against OT companies.
Unfortunately, IT and OT convergence has left many businesses with poor OT critical infrastructure, with systems that are often unmanaged, undocumented and difficult to fix.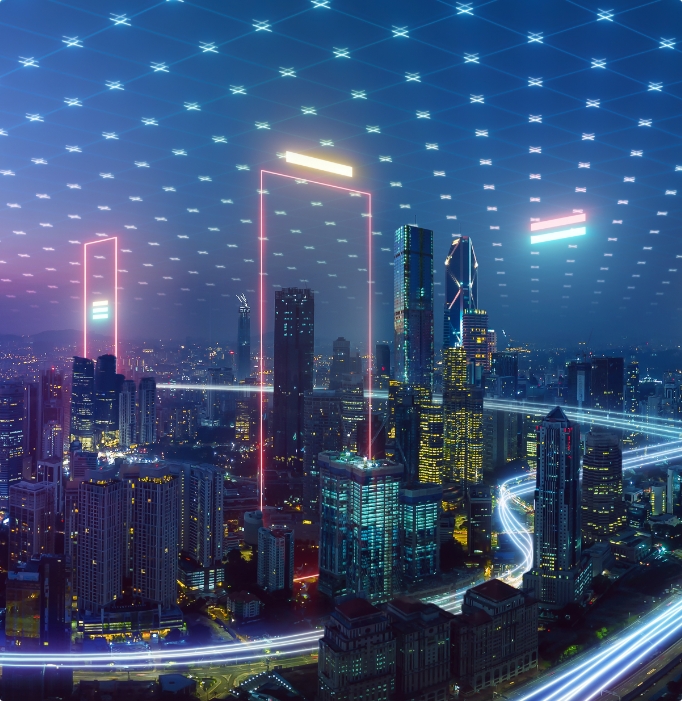 Integrated Communications Networks (ICN)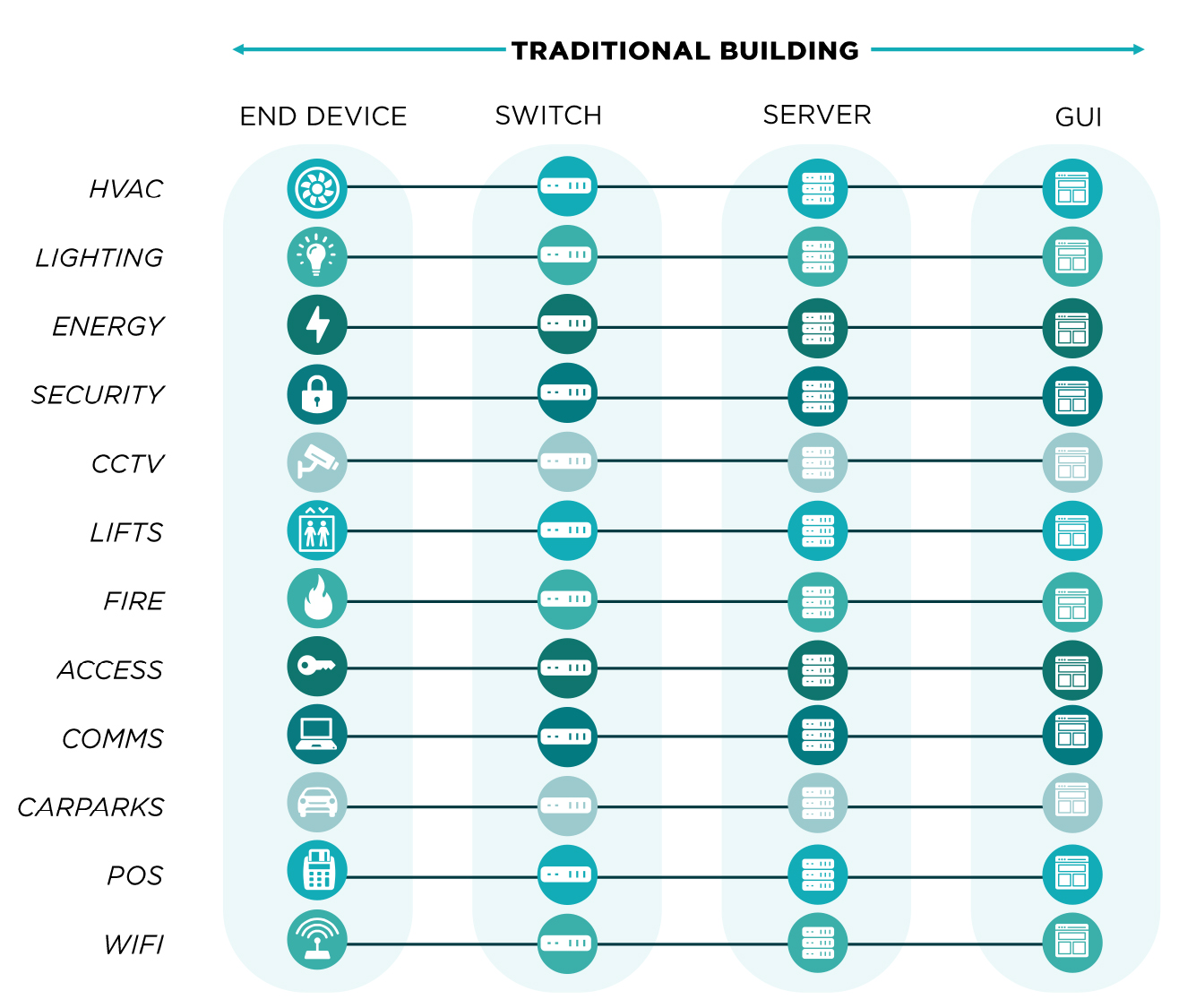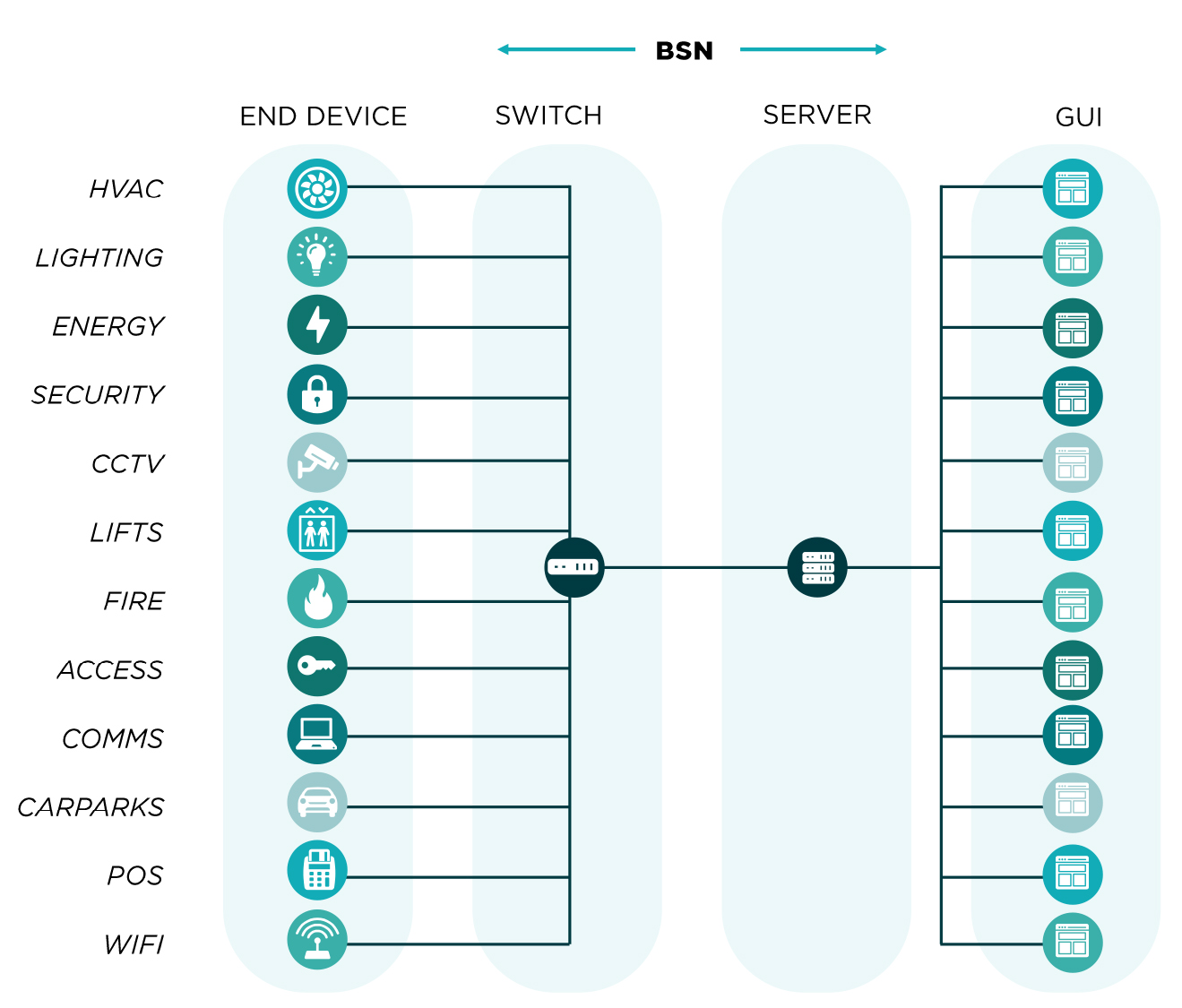 An ICN is a single, managed network supporting multiple operational technologies. ICN's also known as Building Services Networks (BSN) are defined by a fibre backbone. Our OT experts audit, re-organise and redesign your network for risk mitigation, compliance and future expansion.
Traditional Vs ICN Network
Traditional networks are often quite complex with Operational Technologies connected to a switch, then the server and then to multiple Graphical User Interfaces (GUI).
No More Disparate Networks
With the ICN solution, OT equipment is integrated onto a single platform eliminating redundant network systems, enabling structured life cycle management.
ICN's are emerging as the preferred platform for integration of OT systems such as HVAC, Security Video, Access Control, Lighting Control and Energy Monitoring.
Our specialists will design and manage your OT network lifecycle, including any maintenance and configuration.
Case Study

– 255 George Street, Sydney
255 George Street is a 32-storey building located in Sydney's CBD. Syntric was sub-contracted by GSTEC (Contractor) to MPA (Builder).